Purpose
Work centers are used in manufacturing as a place to carry out work. For example, a work center may be set up for a specific purpose such as a CNC machine or it may be the entire production floor.
This how-to demonstrates how to create a work center and how to set up its availability.
NOTE: date format is dd/mm/yyyy
Create a Work Center
Open Manufacturing → Configuration → Work Centers
Click on CREATE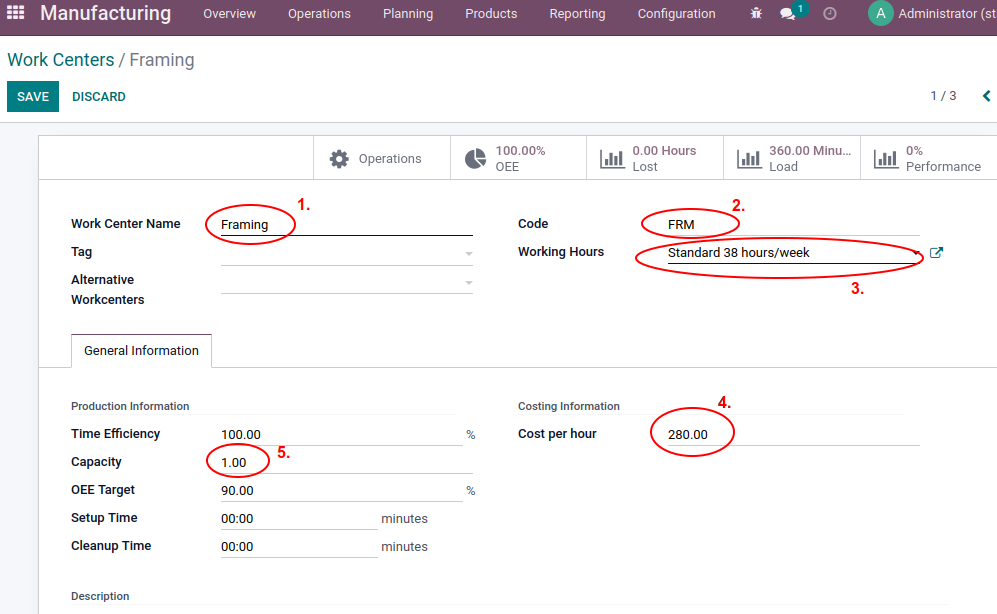 Give the work center:
A name
A short code (optional)
Set the working hours
An hourly cost to run the work center.
Capacity – this is the number of concurrent operation this work center can handle.
Work Hours
Click the little arrow button to the right of the Working Hours (visible while in edit mode)

Ensure the correct Timezone is selected. Quite often this is set to UTC and could have undesired consequences on the scheduling of work and manufacturing orders.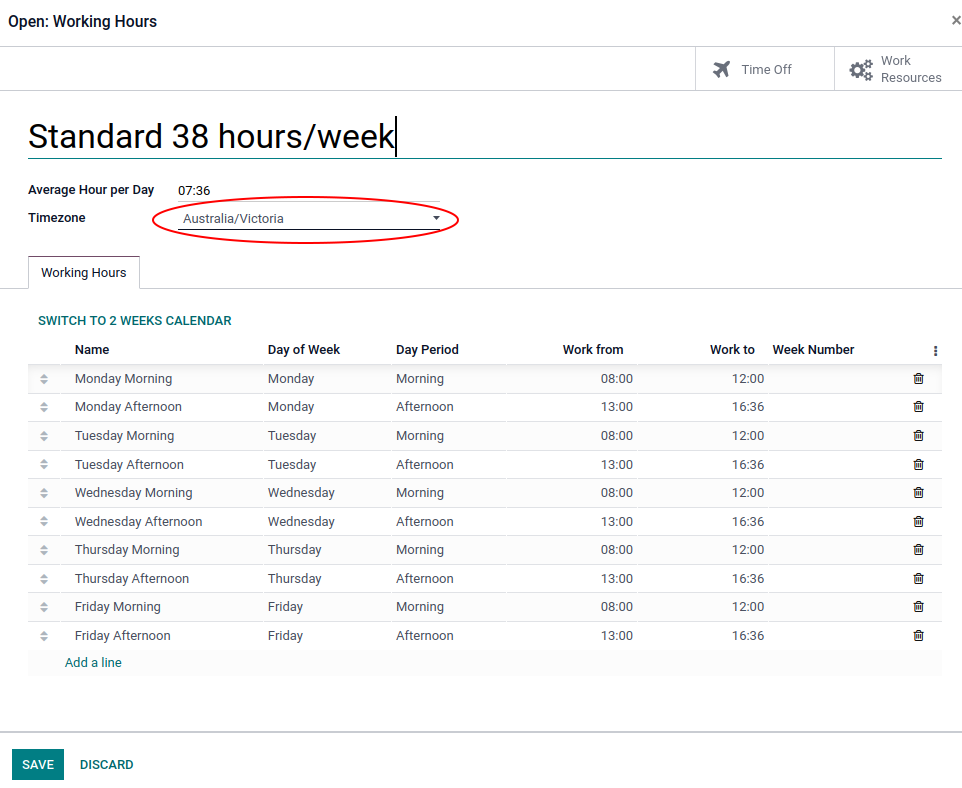 Browse through the start and finish times noting that by default, the day is split into morning and afternoon. Feel free to adjust to meet your needs.
Working With Time
Time Off Smart Button

The time off smart button displays a list where these work hours have been allocated.

Global time offs will not appear in this filtered list. For example in the case of a public holiday which is set globally affects all work hours.
Removing the Standard 38 hours/week filter now shows the public holiday