Purpose
Demonstrate manufacturing scheduling with multiple work centers
Context
A sales order S00004 for a manufactured table has triggered a Manufacturing Order WH/MO/00003. The production manager now needs to review and schedule the build.
The factory will be closed for a public holiday on Thursday 7th of July.
NOTE: date format is dd/mm/yyyy
Review the Manufacturing Order

Manufacturing Order number
The source is a sales order
The expected duration
Has been confirmed

The production manager can see that all of the components are available. The scheduled date was set by the sales order. This new job also needs to be properly scheduled.
From the Work Orders tab, the production manager can see that, even though all the parts are available, they have not yet been picked (1).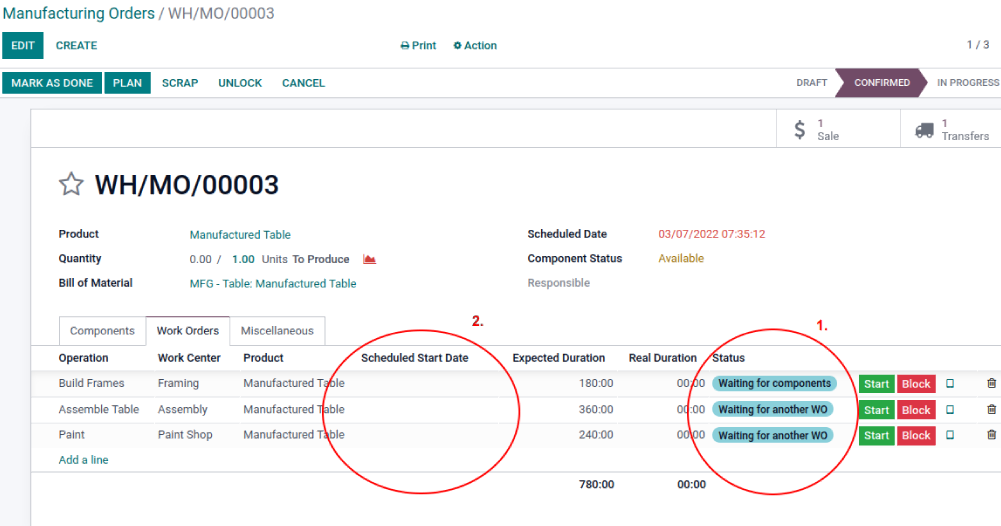 As this job has not yet been planned, there are no scheduled start dates. Clicking on the Transfers smart button will open the pick.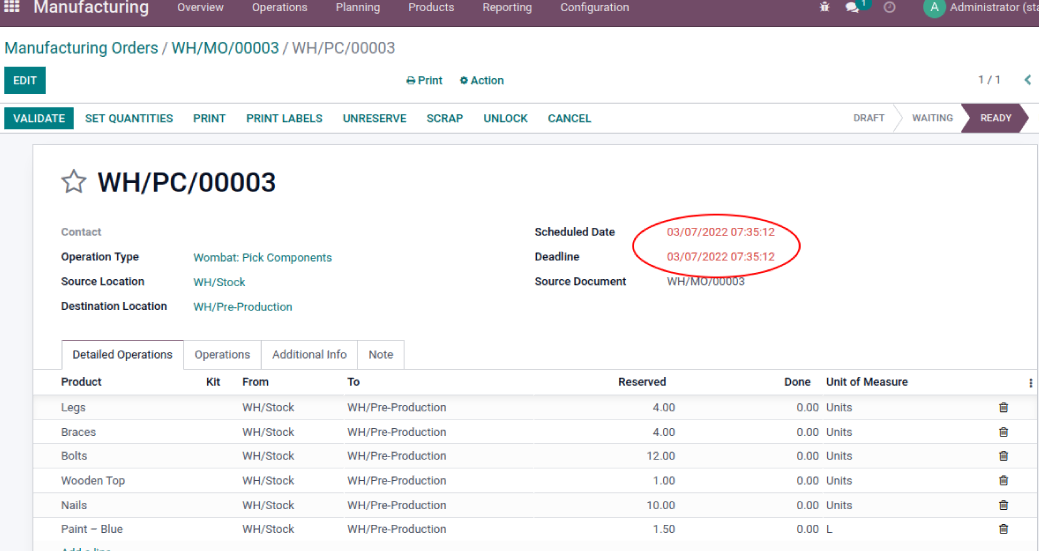 Here also, the scheduled date and deadline are both set by the confirmation of the sales order.
Scheduling the Manufacturing Order
Back manufacturing order WH/MO/00003, the expected duration is 780 minutes – or 1 day, 5 hrs, and 24 minutes (at 7.6 hours per day).
Set the start date for 06/07/2022 10:00:00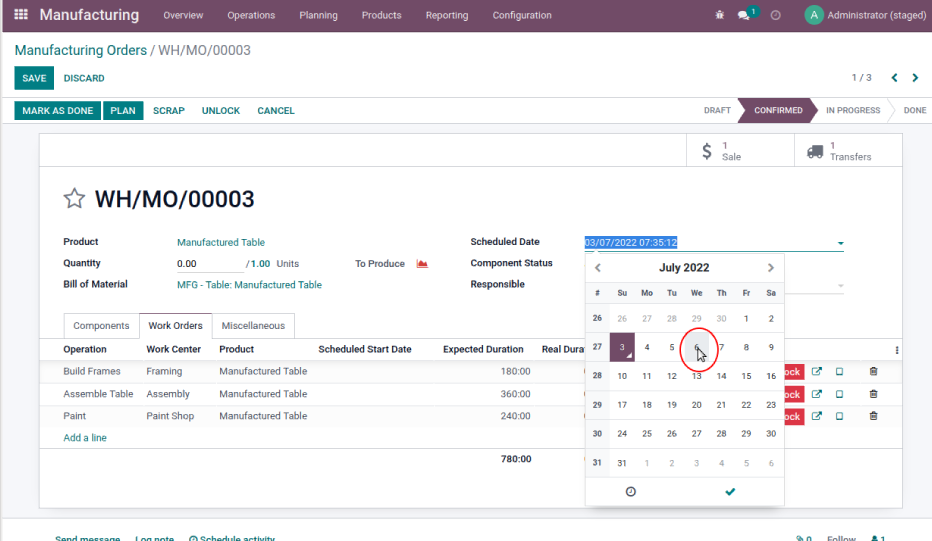 Then SAVE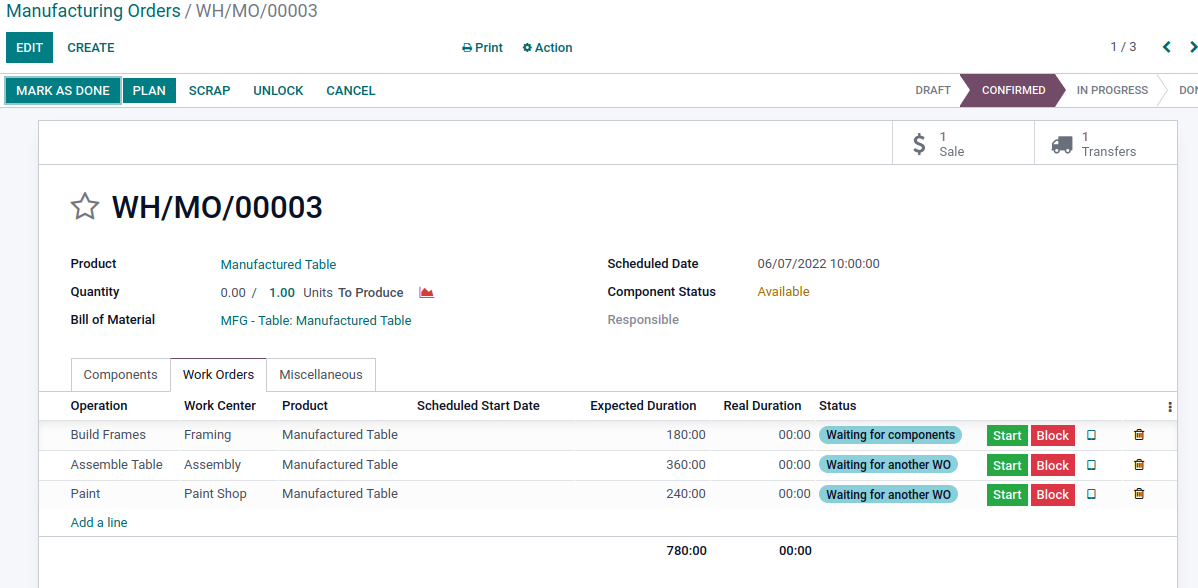 Click on the PLAN button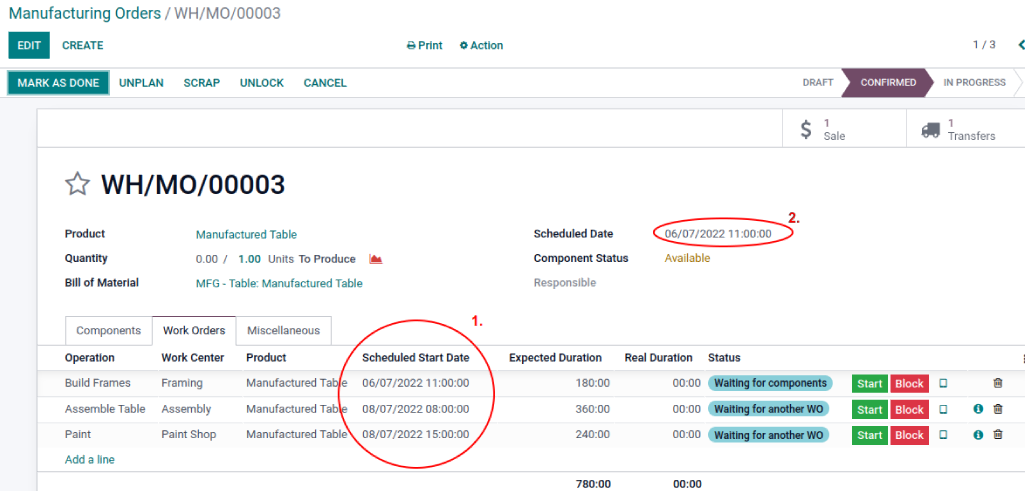 There are a few things to take notice of:
The schedule start date now appears for each operation (1).
The schedule has skipped across 07/07/022 as it is a public holiday (1).
The Scheduled Date for the MO is moved by 1 hour to 11:00 am (2).
Open the pick by clicking on the Transfers smart button.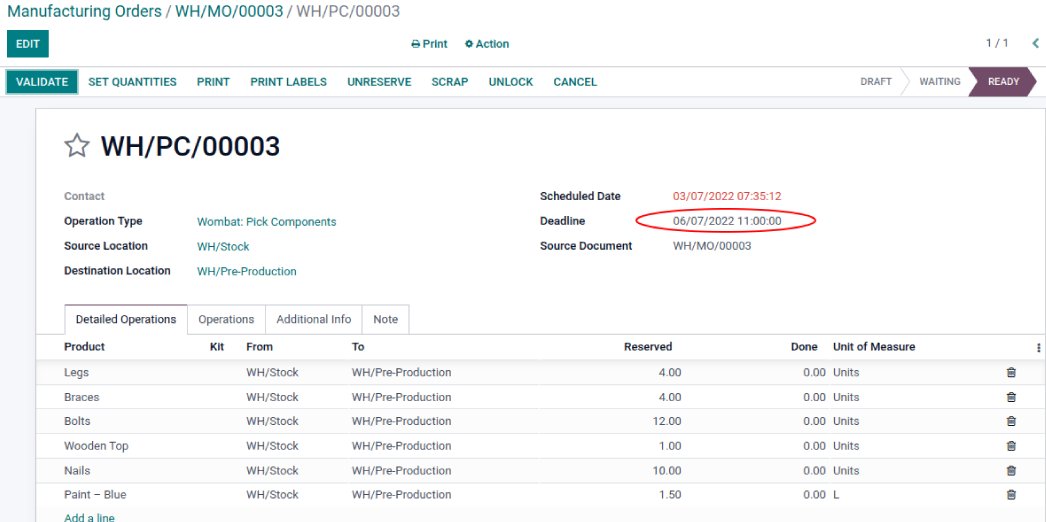 The deadline for the pick is also update to match the start of the build.