Purpose
From time to time, credit notes from vendors will need to be registered. An example may be that credit note is offered as a partial refund in compensation for damaged goods received.
This document describe the process of registering a refund, also known as a credit note. 
Create a Refund (Credit Note)
To create a go to Accounting → Vendors → Refunds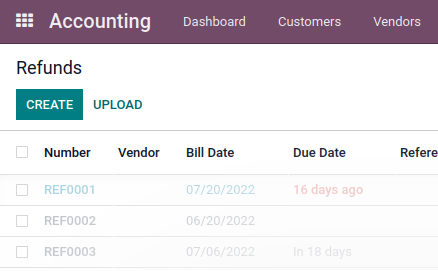 Click on CREATE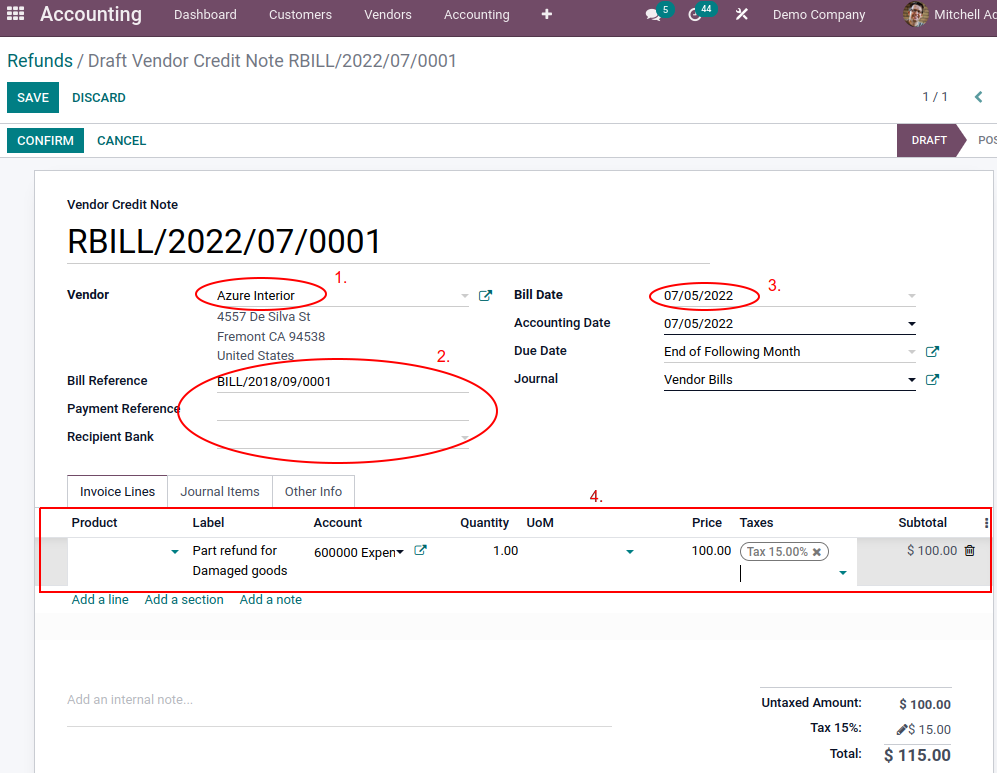 Enter as much relevant information as you have
Vendor Name

Date

Any reference information you have at hand

A meaningful label, account, refund price, and taxes.
On CONFIRM, a Vendor Credit Note will be created.
Applying a Credit
Once a refund or vendor credit note has been create, future bills will display the following message:
Down at the bottom of the bill, a list of credit notes will be available.
Simply select the credit note to apply to the bill.